The Master User plugin is for Joomla administrators and allows you to login as any user, but using your own password. You can mimic anyone else's login and see exactly what they see.
This allows you to check what your users see when they login to your site and allows you to easily troubleshoot problems for your users.
Here's how to use the Master User Plugin:
Step 1. Download and install
You can download the extension by starting at the Joomla Extensions Directory. You will need to register on the developer's site.
Go to Extensions > Extension Manager > Browse > Upload and Install.
Step 2. Enable the plugin
Go to Extensions > Plug-in Manager > Enable the plugin. Click on the red circle changing it to a green check mark.
Click the name of the plug-in and open the configuration page to adjust the options.
If you have a small site and you are the only administrator, make sure Yes is selected in the Enable All Administrators field. The defaults will be OK unless you really want to tighten security.
Step 3. Configure IP restrictions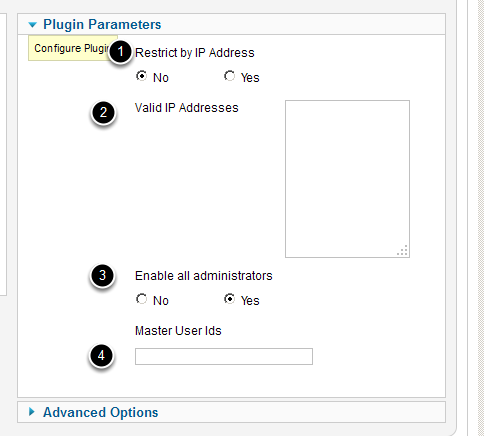 Choose to restrict by IP address or not.
List valid IP addresses if you chose to restrict access. Otherwise leave this blank.
Choose "Yes" for Enable all administrators unless you have more than one administrator. If you check "No" then configure the Master User Ids
List the user ID's of administrators who are allowed access.
Note on IP addresses: The IP addresses are the local IPs of the individual administrator. To find out what your IP address is, go to http://whatismyip.com and your ip address will be posted. That's the value you put in here. If you have administrators in other locations, you will need to get them to tell you their addresses. There are plugins you can add to Joomla to capture IP addresses, but presumably for this you only need a few so it would be easiest just to ask the users.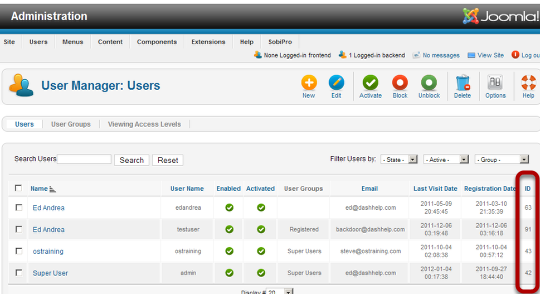 To find the administrator user ids go to Users and the ID column on the right side of the list.
Step 4. Set the Advanced Options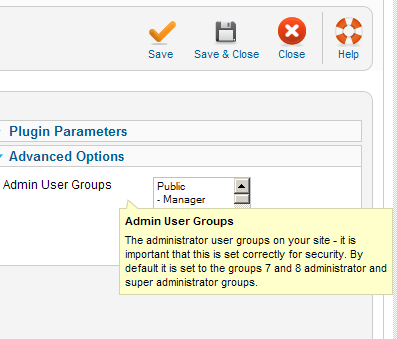 Expand the Advanced Options pane and you can assign permission to various groups. By default super administrators and administrators are allowed. You can change this in the dropdown. You only need to do this if you want something other than the defaults.
Step 5. Testing Master User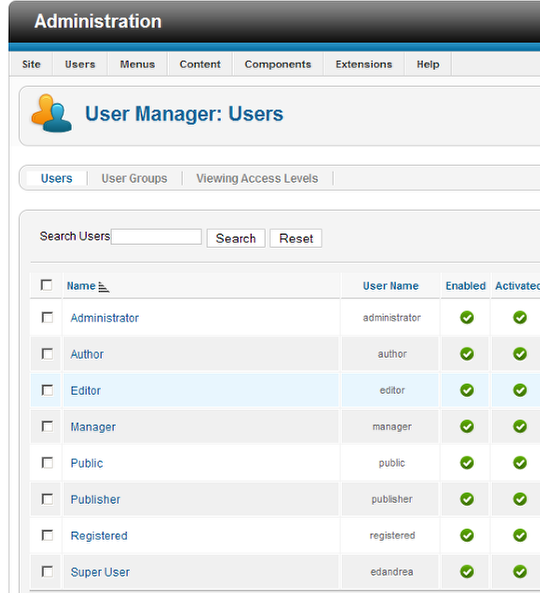 With seven user groups, plus the ability to add custom, it's a good idea to set up samples for testing and honing your skills. I set up seven users each named for the group they represent, each with an easy to remember password that is not the same as the Super User password. There is no real reason to do this other than learning and practice. It's also a good idea to test your settings if you set restrictions in the plug-in manager.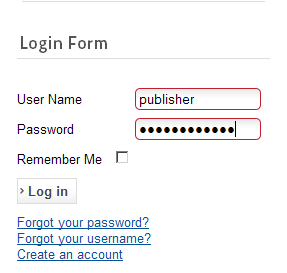 On your home page login as any user other than the superadministrator, but use your superadministrator's password. You will now be able to log in as any user, using your own password. You can keep this privilege for yourself, or allow others to do the same by changing the plugin parameters.
During development of complicated sites with many user group and varied permissions this is invaluable.